PACKAGING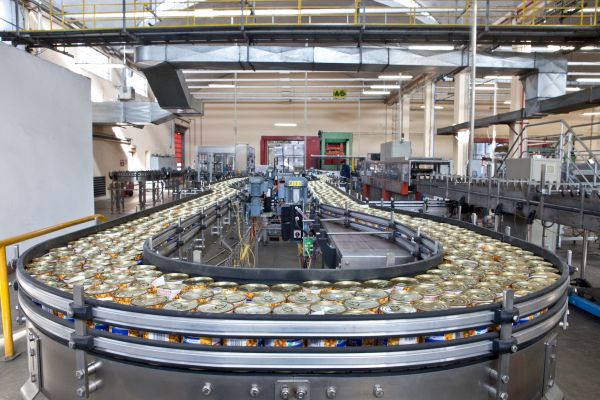 The production of Piacentina is characterized by the wide variety of products treated: not only different brands (Cirio and Valfrutta, to name a few) or different products (peas, sweet corn, beans, etc.), but especially containers of different weight (200 gr, 400 gr, 1700 gr, 3000 gr, etc.) to be packaged in multiple pack configurations: packs in film only, tray + film, flat cardboard + film, overlapping trays.
The main characteristic of Piacentina srl ​​production plants is in fact the flexibility, guaranteed by the presence of machines with high technological content.
The packaging activities are carried out in the area adjacent to the storage warehouses, the semi-finished product to be packaged is usually supplied by customers on pallets with different sizes (from the EPAL 80x120 format up to the 140x160 industrial sizes).
The packaging service provides integrity control of cans through fluoroscopy systems and vacuum control.
If necessary, Piacentina can apply on cans and on clusters a best before date and a production batch.
All the production flow is perfectly traced and traceable.
Single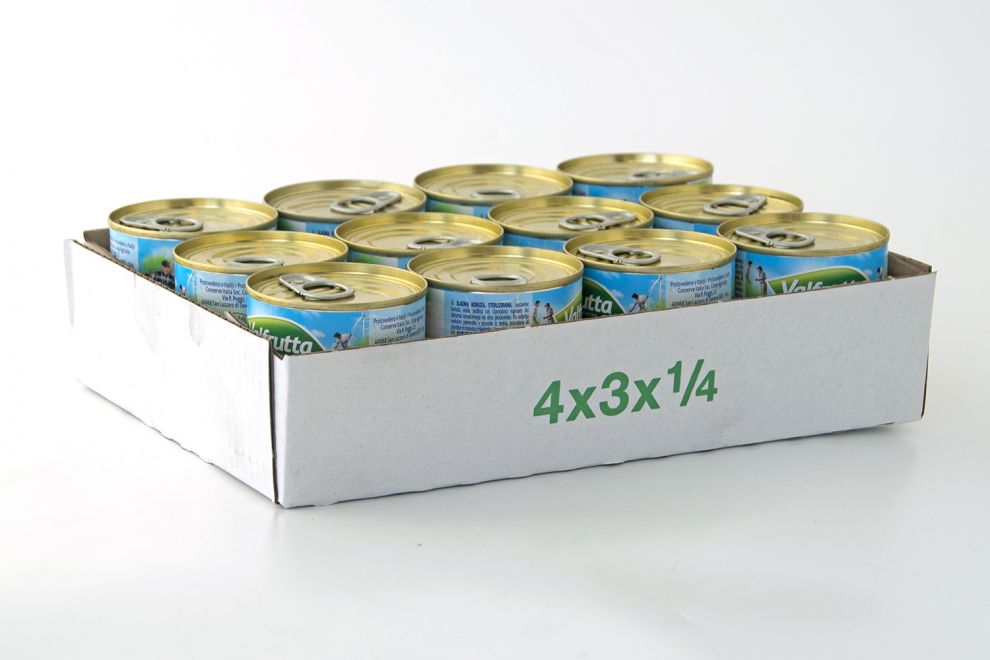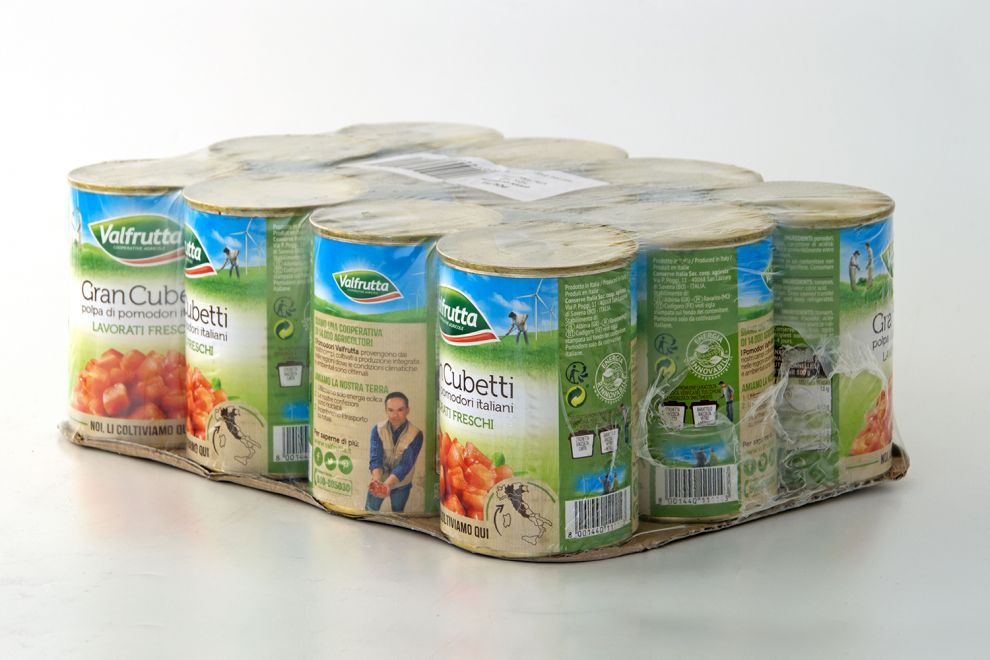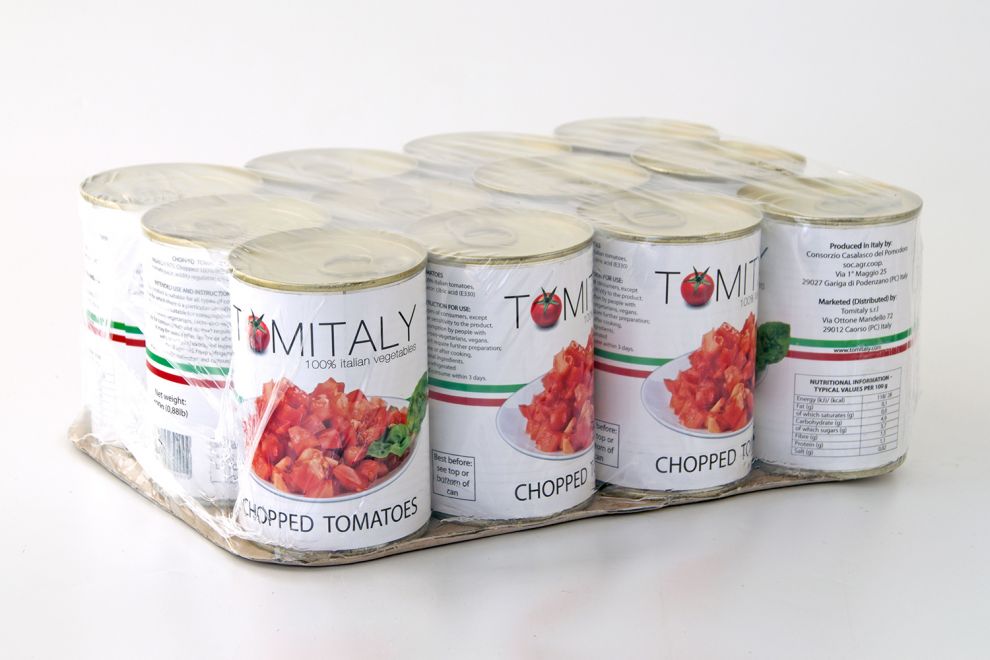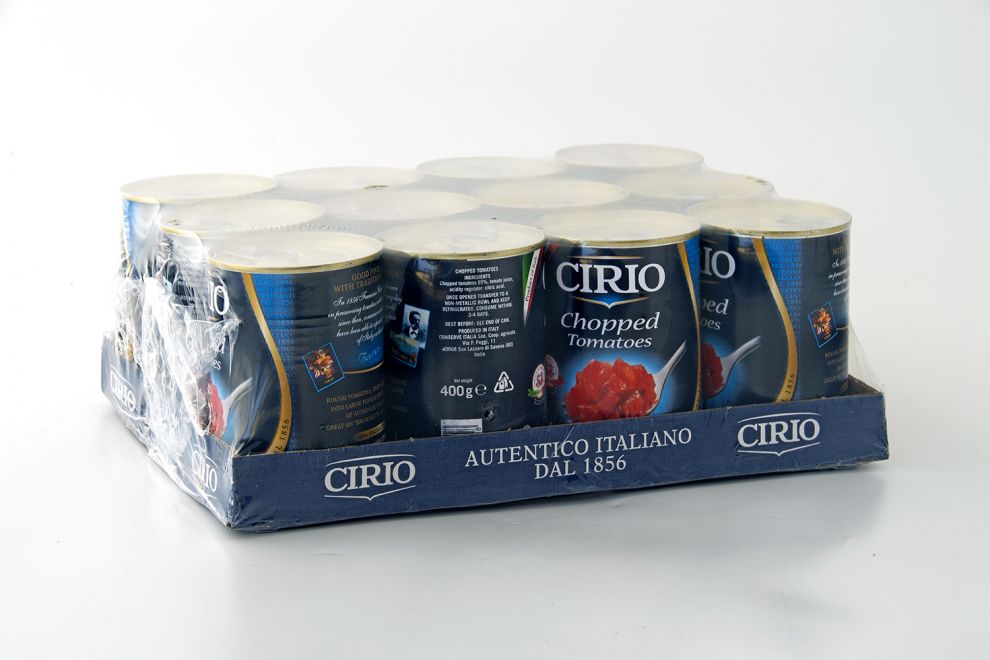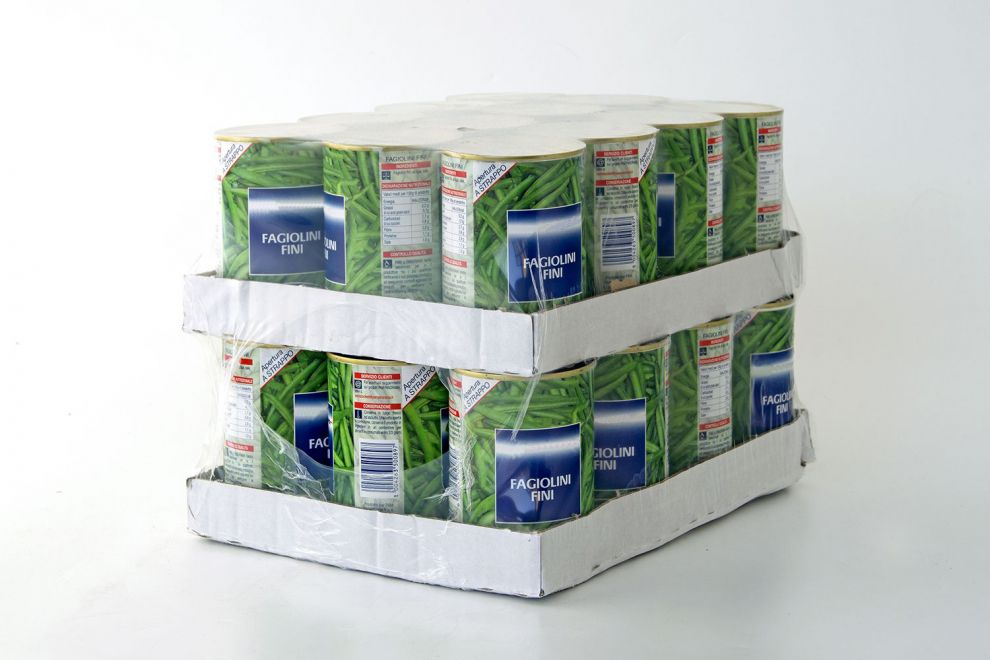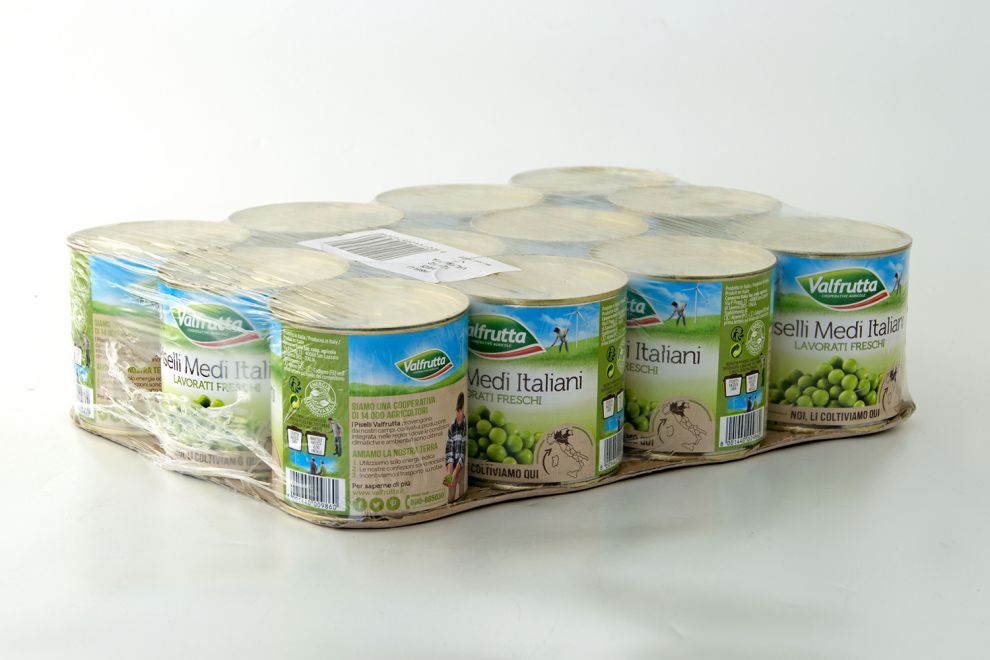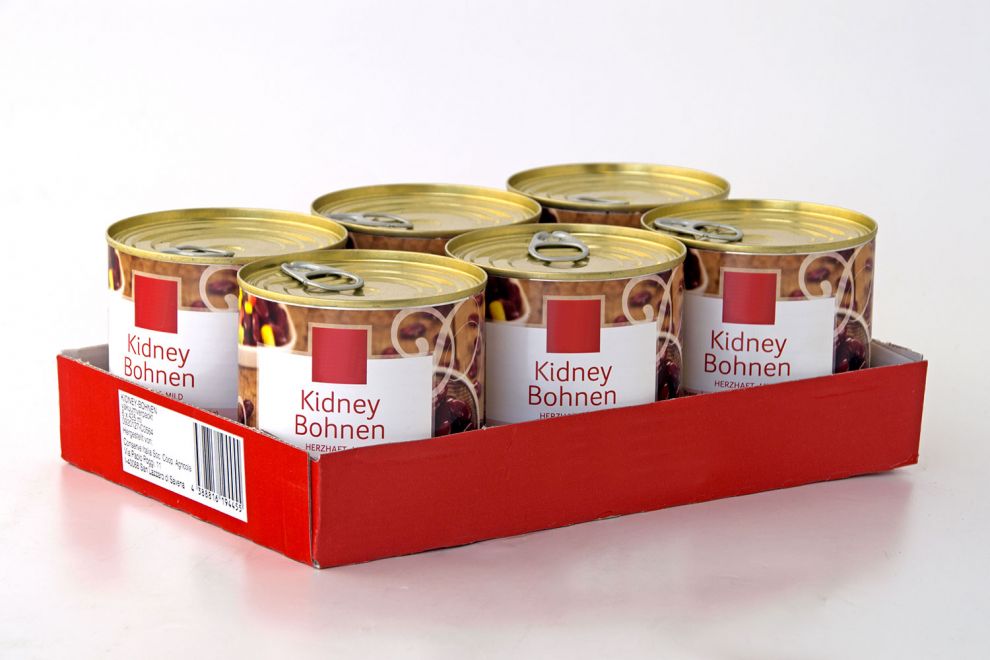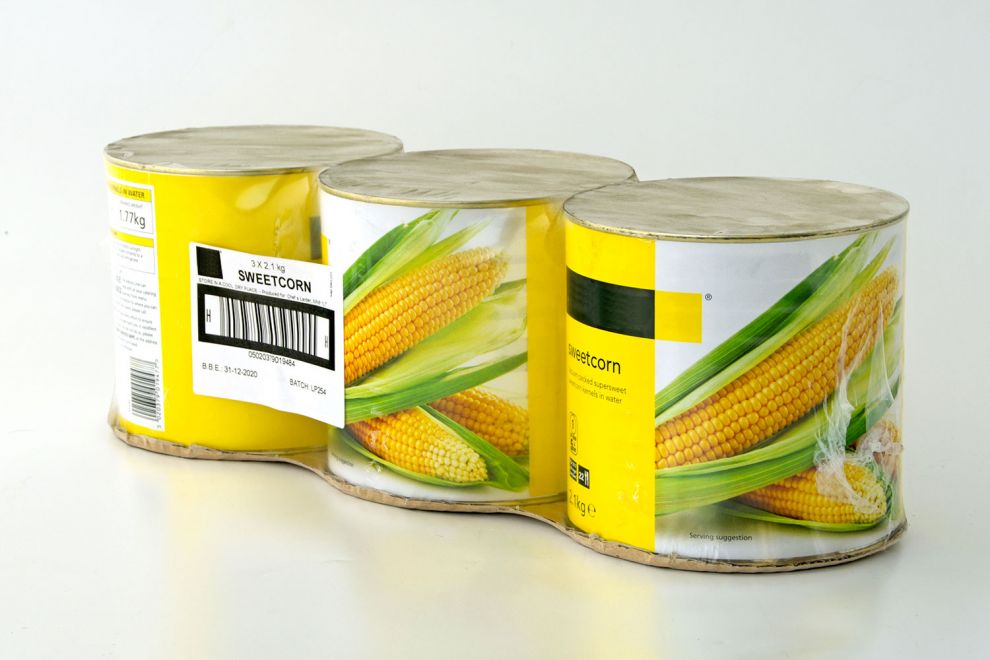 | | | |
| --- | --- | --- |
| 12x1/4 KG WITH TRAY | 2x12x1/2 KG LOW CAN WITH FLAP CARDBOARD | 2x3x3 KG WITH FLAP CARDBOARD |
| 6x1/2 KG | 6x1/2 KG LOW CAN WITH TRAY | 2x3x3 KG WITH CARBOARD BOXES |
| 12x1/2 KG WITH FLAP CARDBOARD | 12x1/2 KG LOW CAN WITH TRAY | 3x5 KG WITH FLAP CARDBOARD |
| 12x1/2 KG WITH TRAY | 3x1730 G WITH FLAP CARDBOARD | 2x3x5 KG WITH FLAP CARDBOARD |
| 2x12x1/2 KG WITH TRAY | 2x3x1730 G WITH FLAP CARDBOARD | 2x3x5 KG WITH CARBOARD BOXES |
| 12x1/2 KG LOW CAN WITH FLAP CARDBOARD | 3x3 KG WITH FLAP CARDBOARD | |
CARDBOARD CLUSTER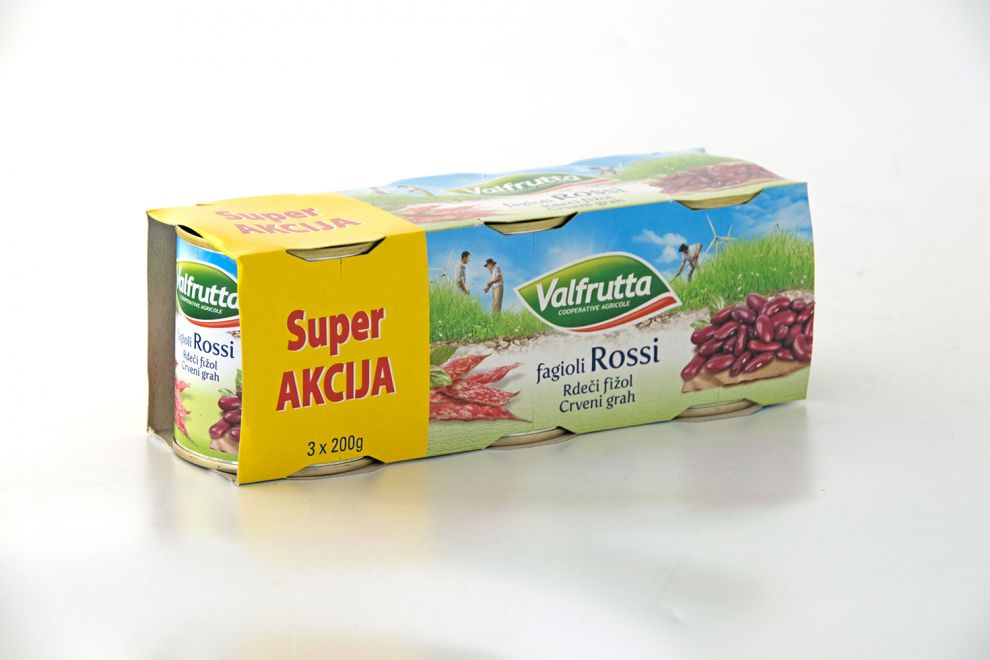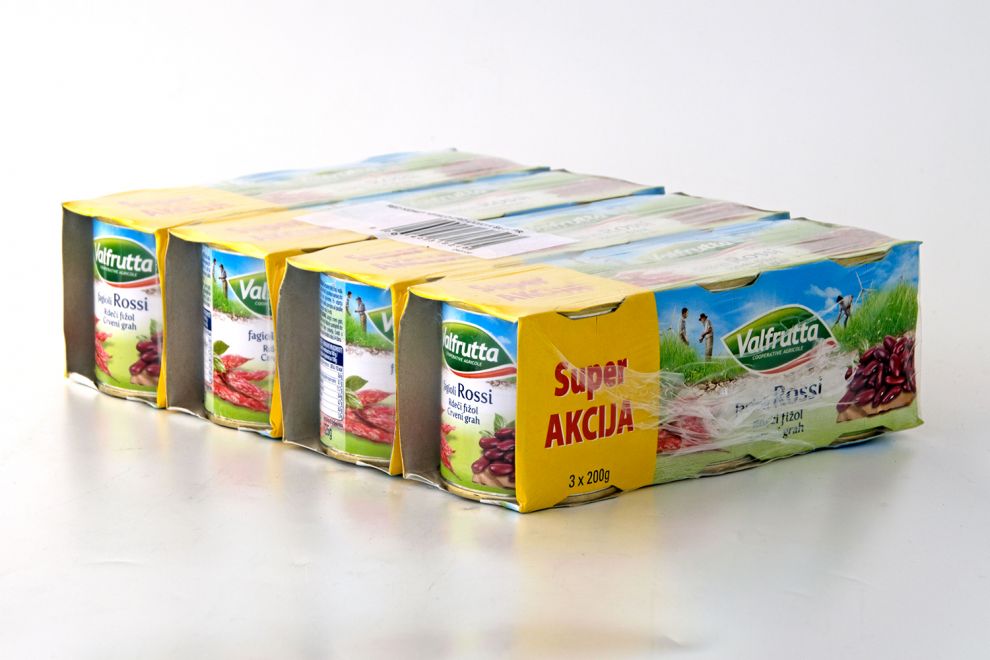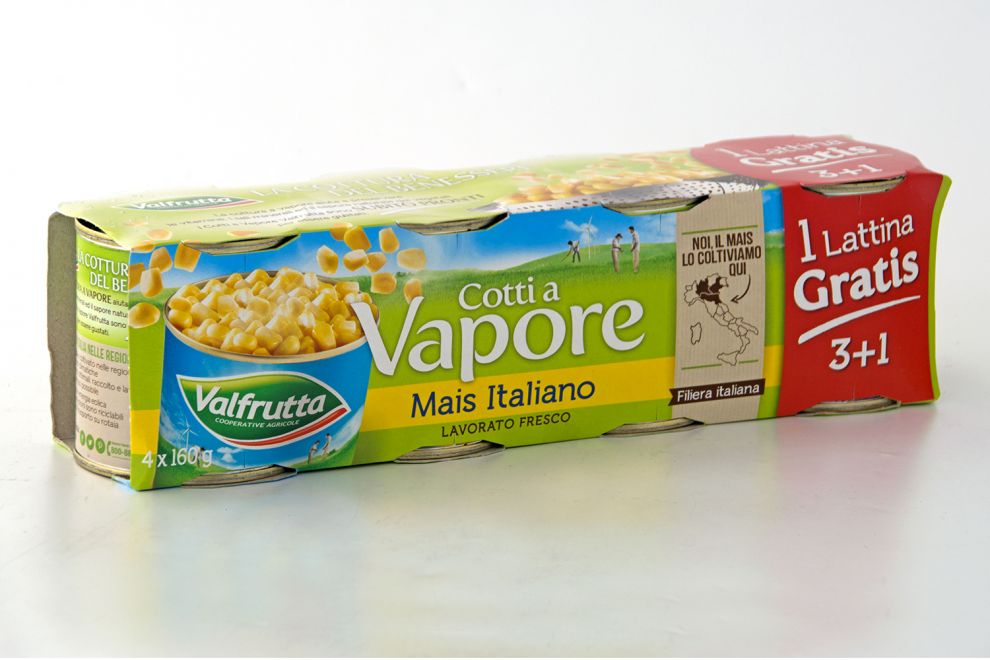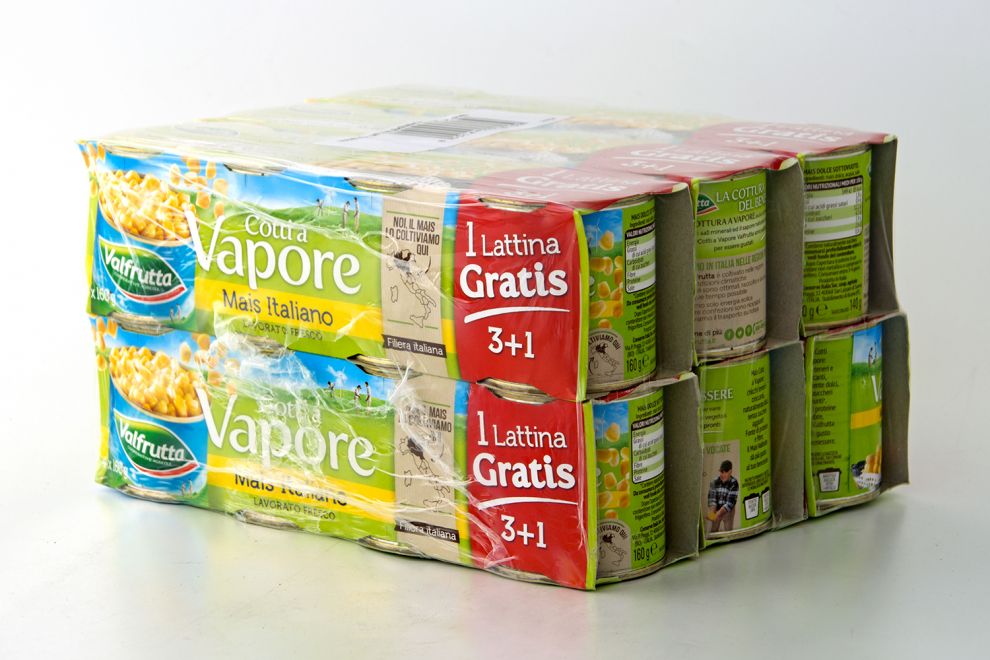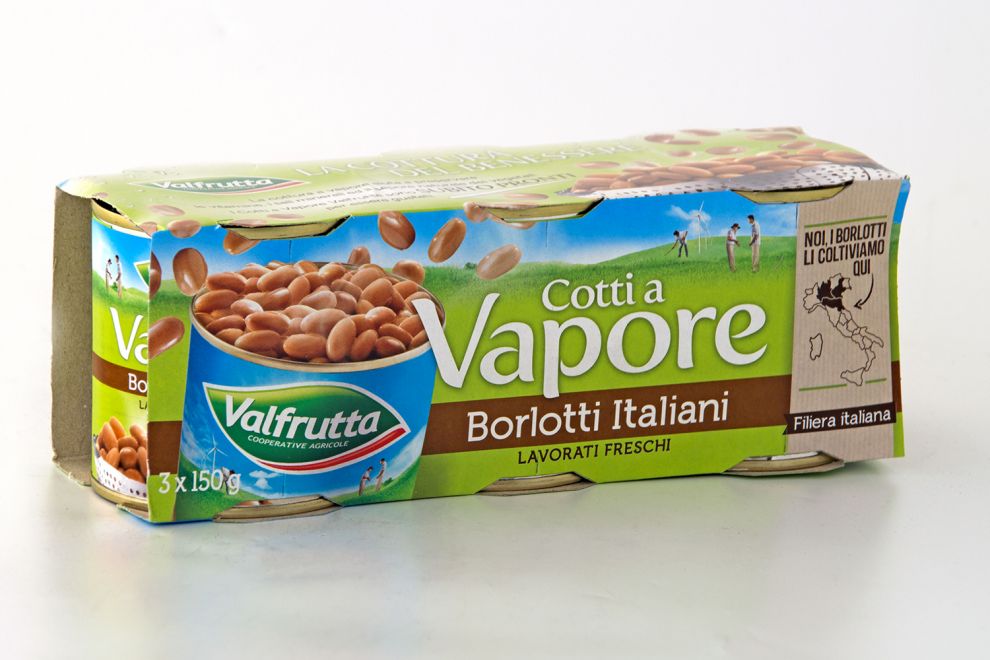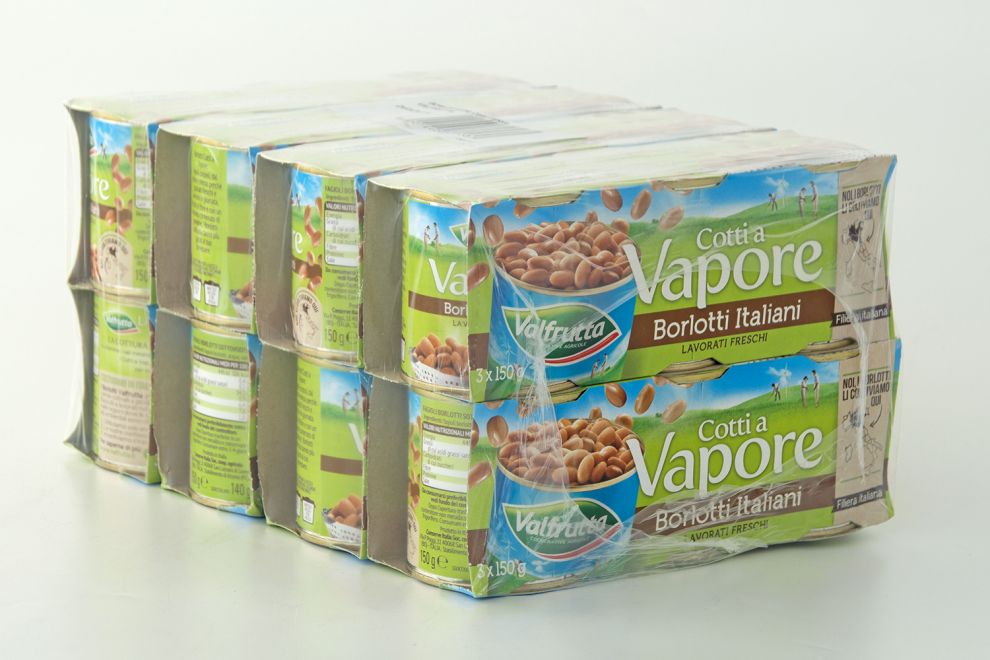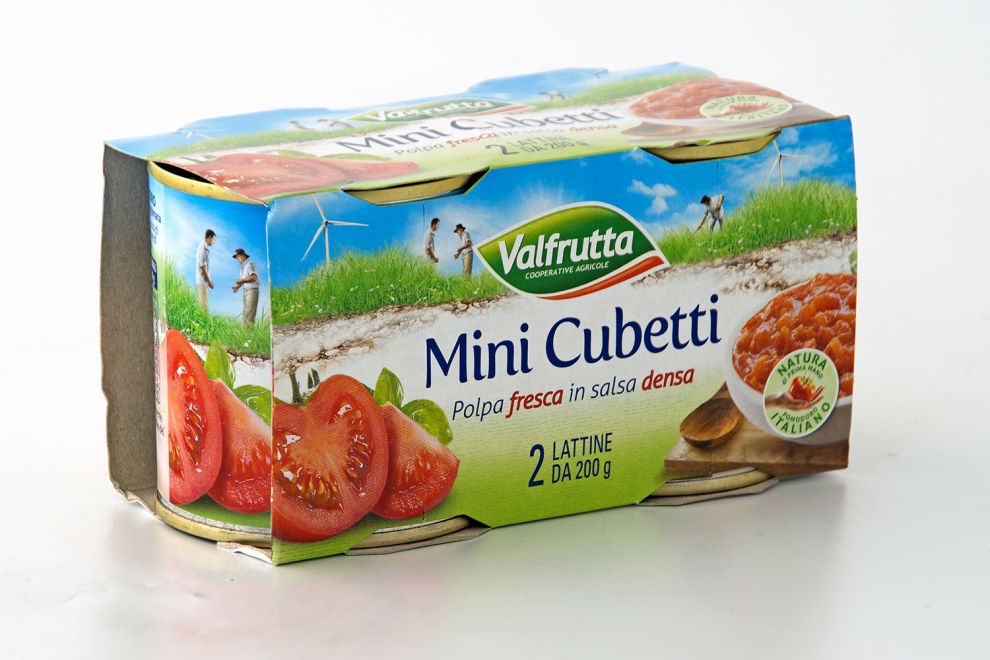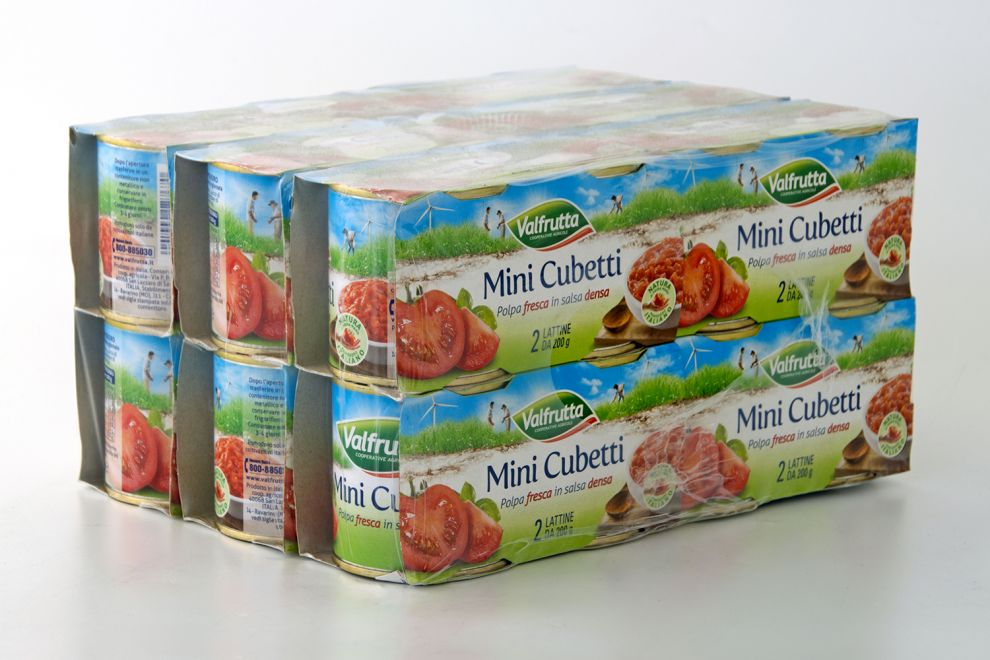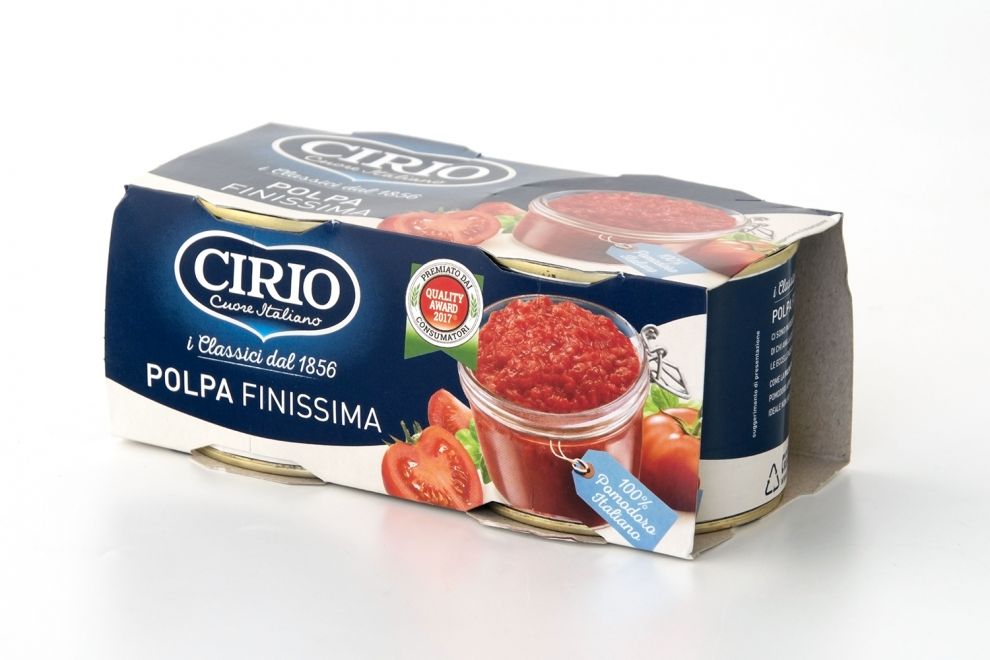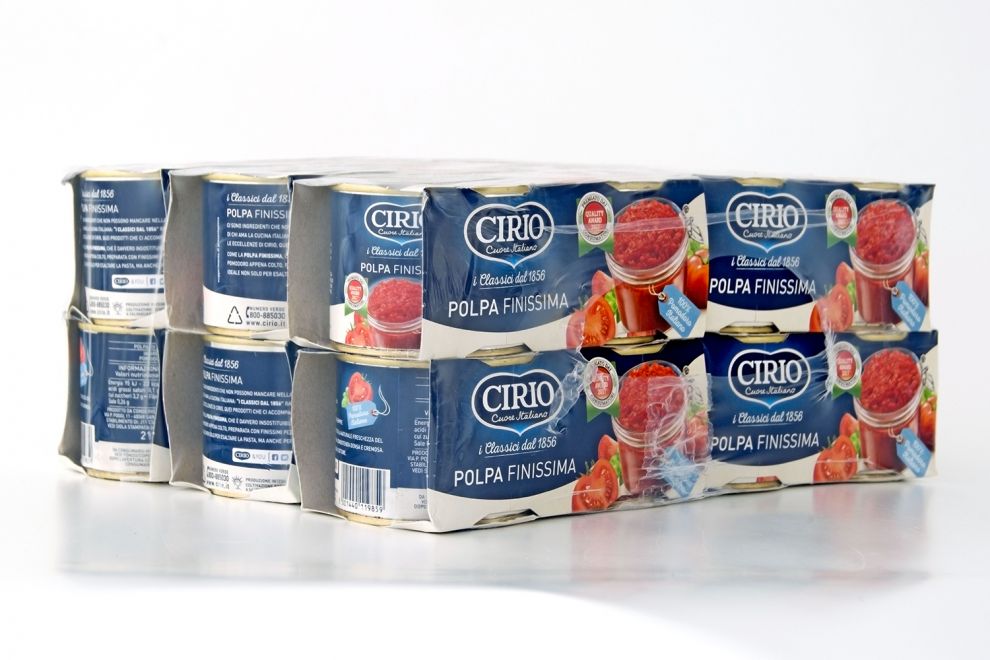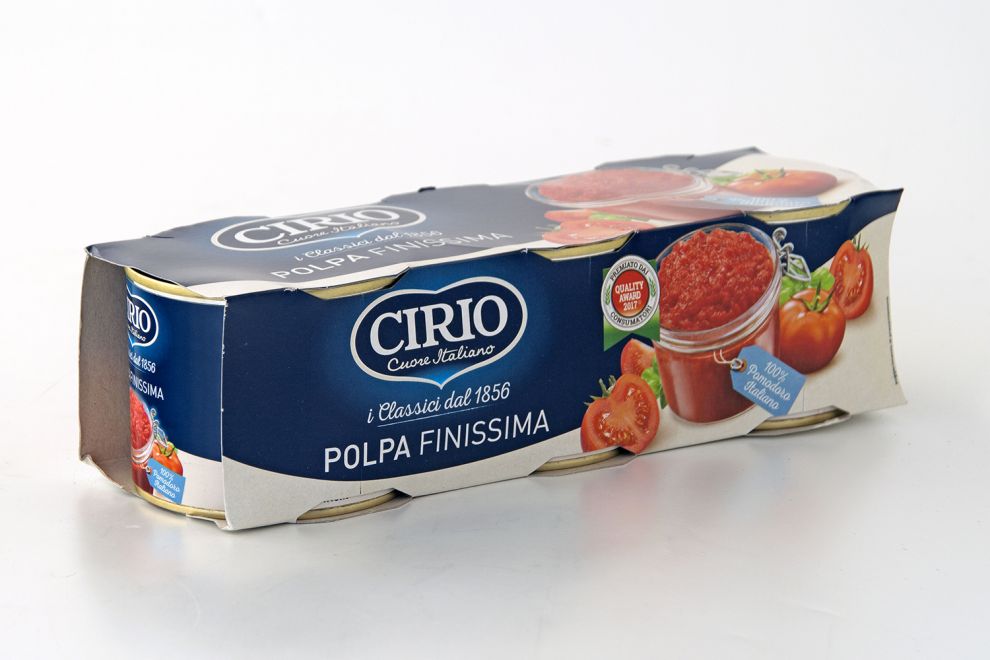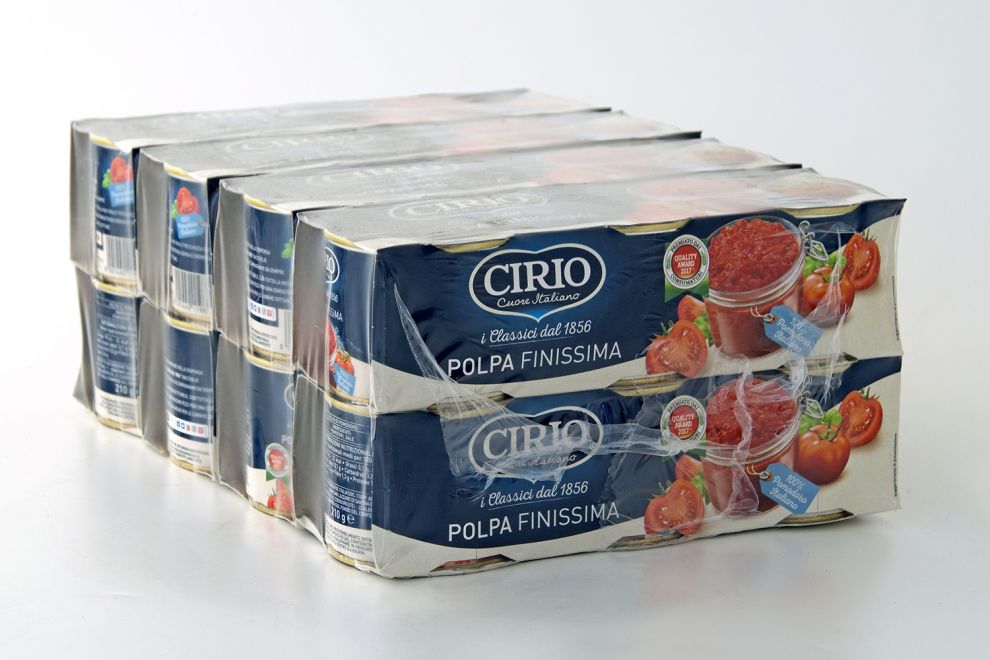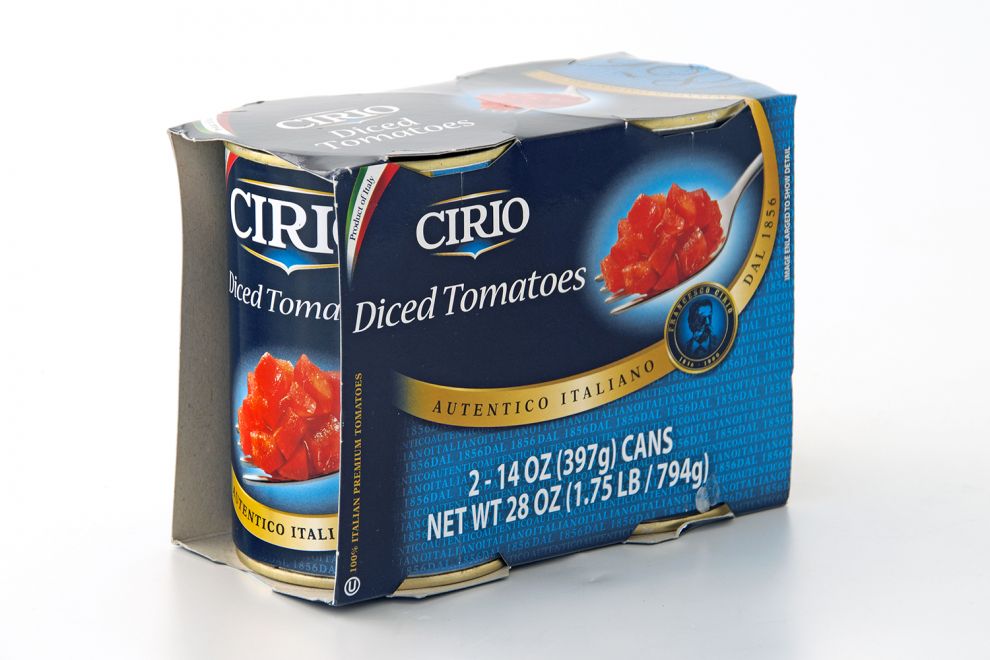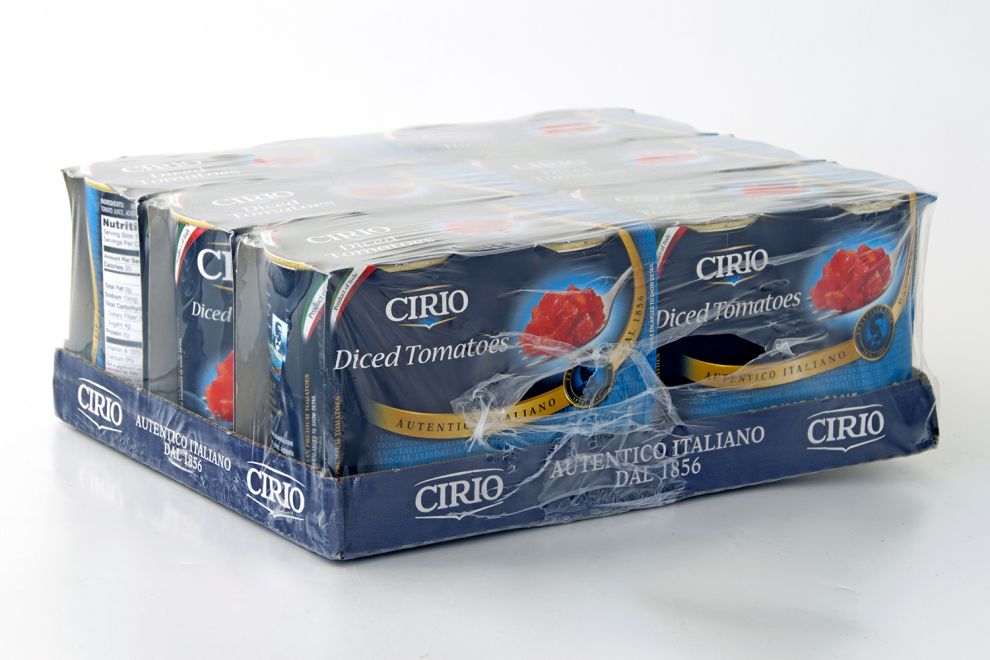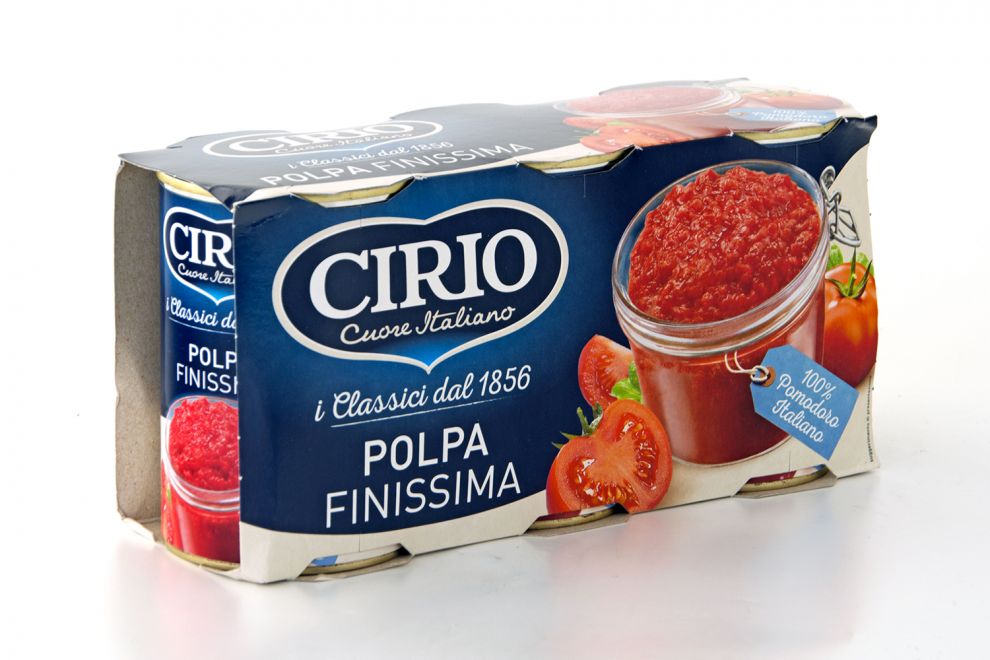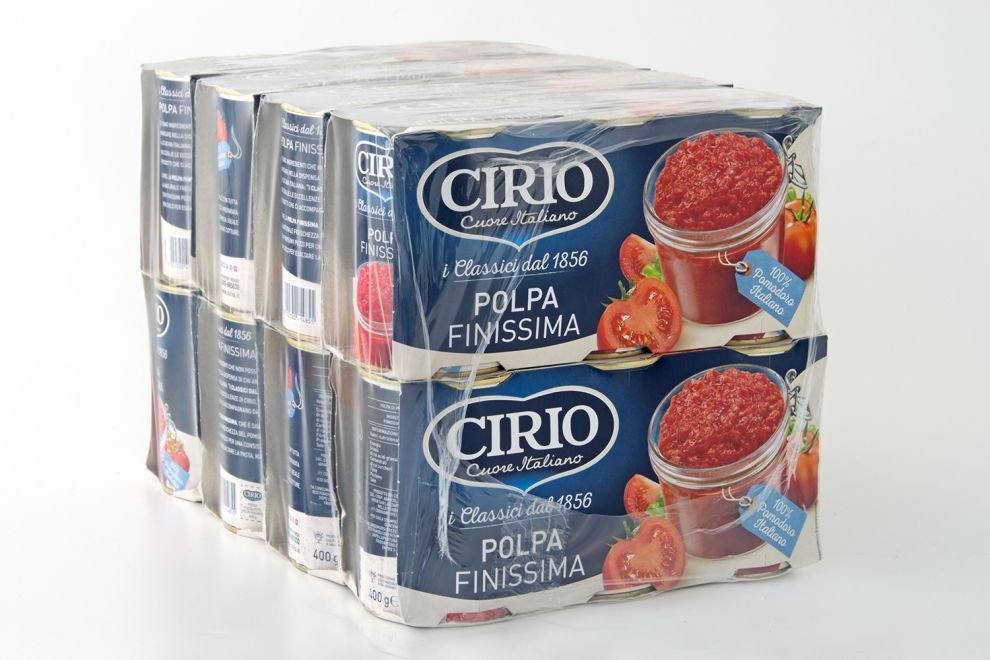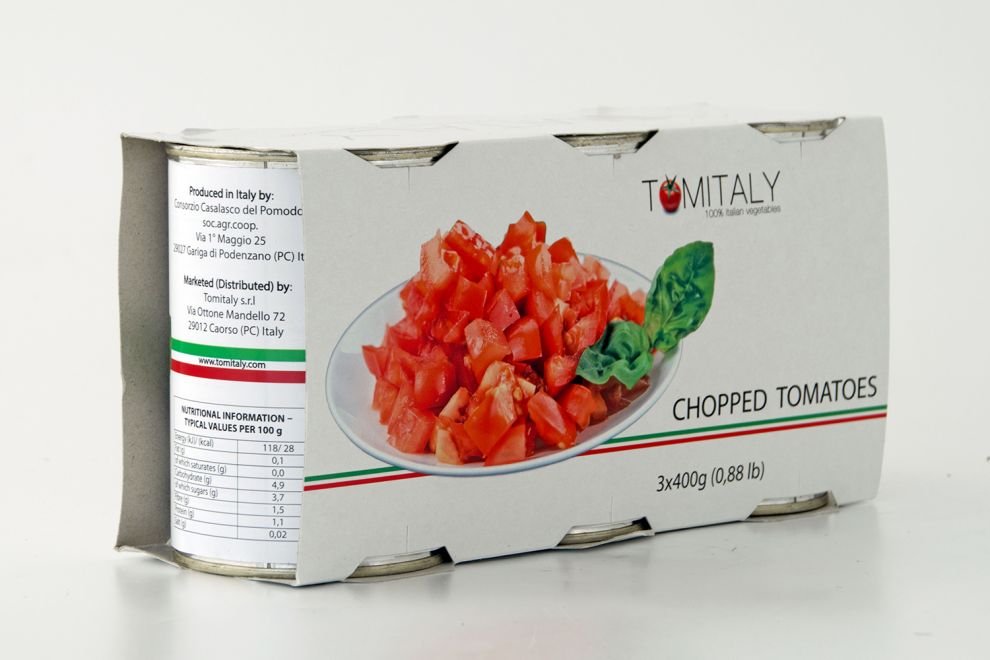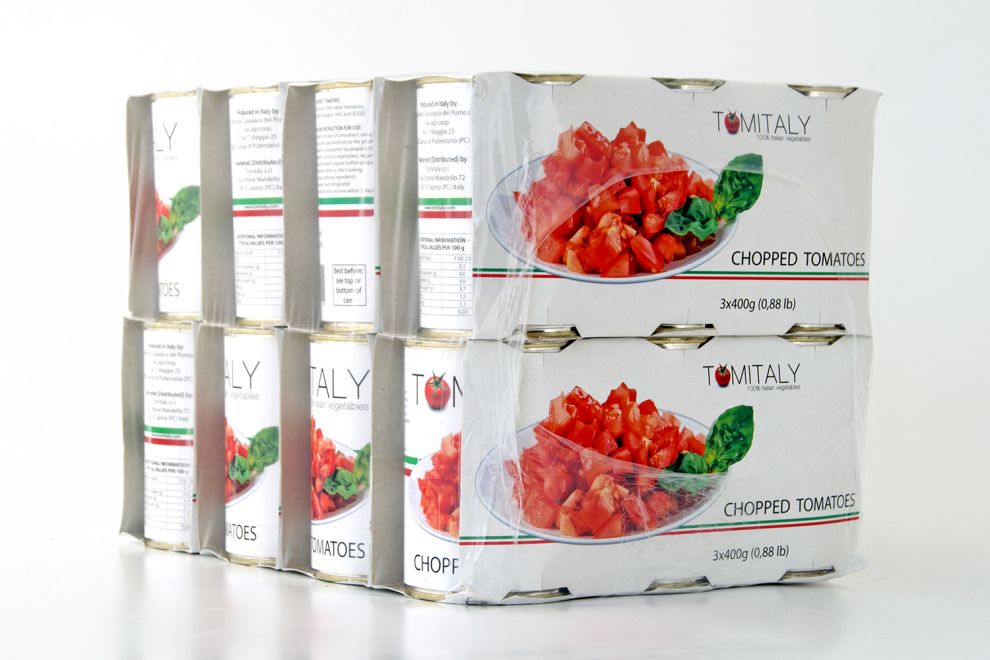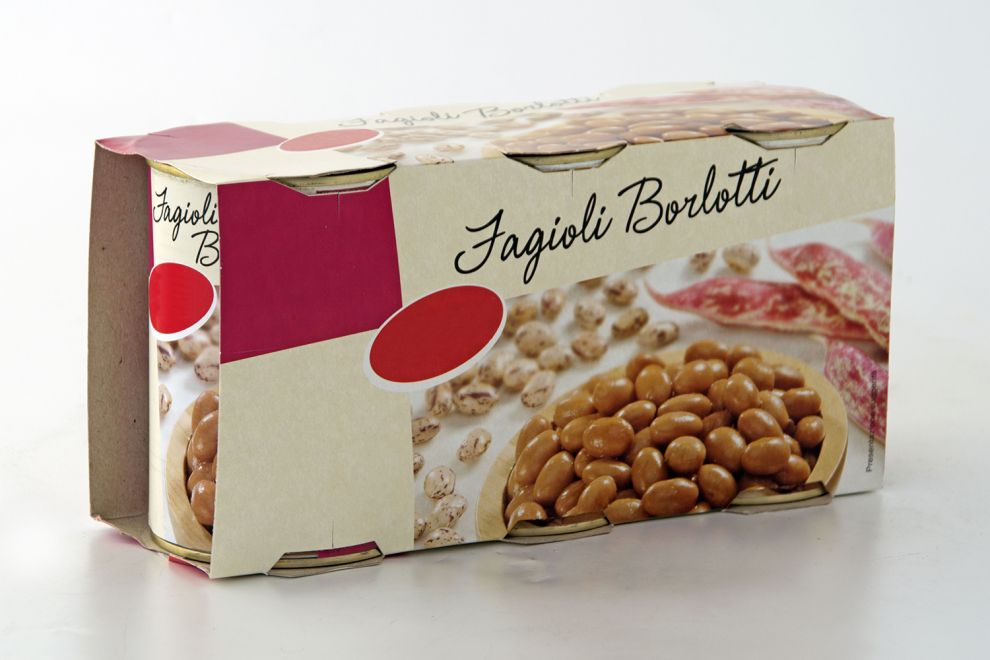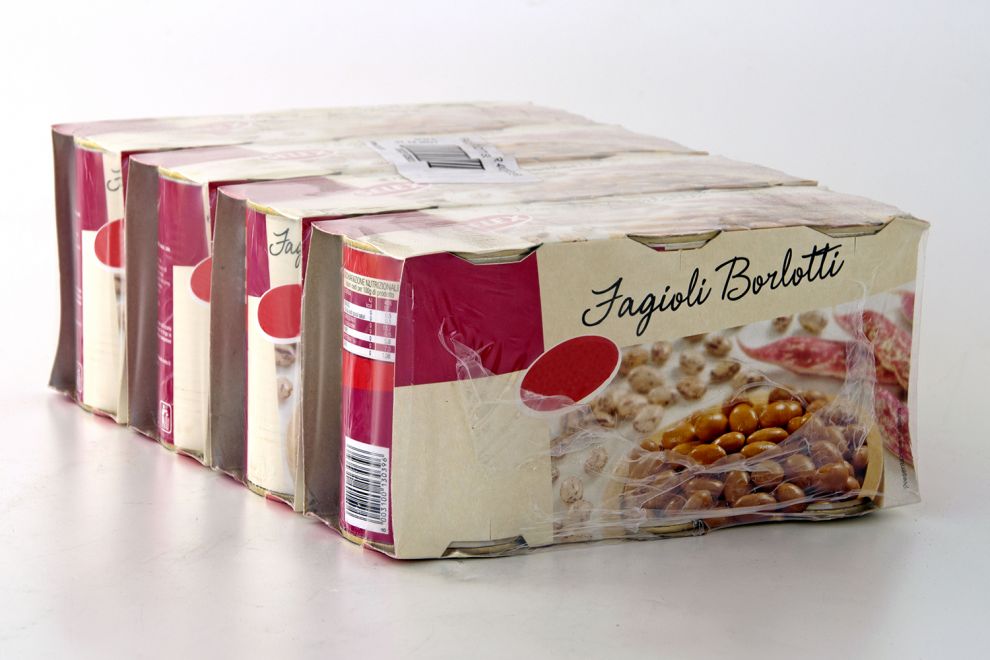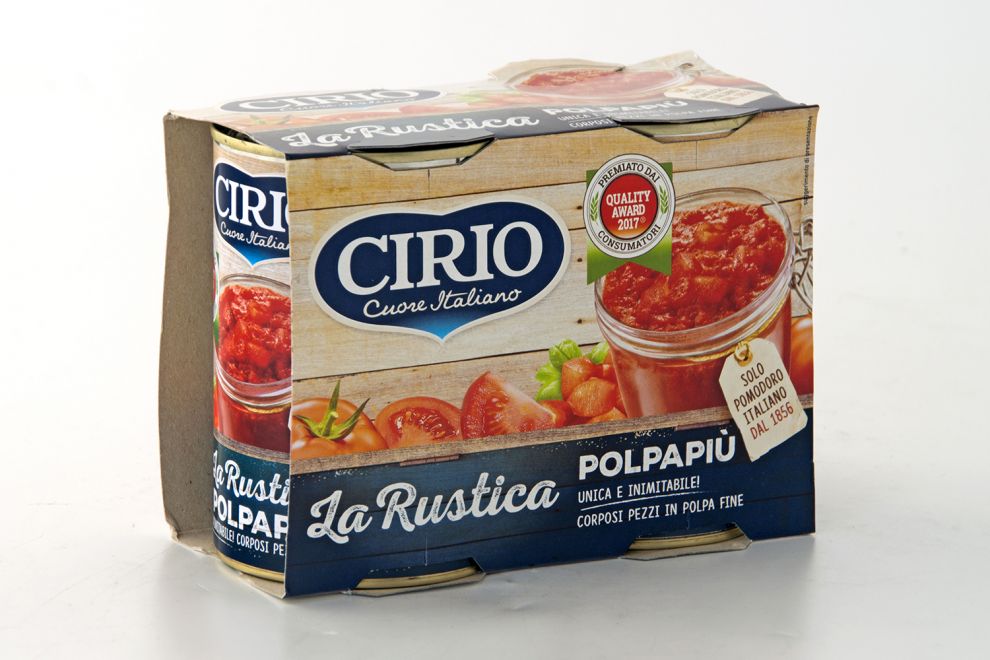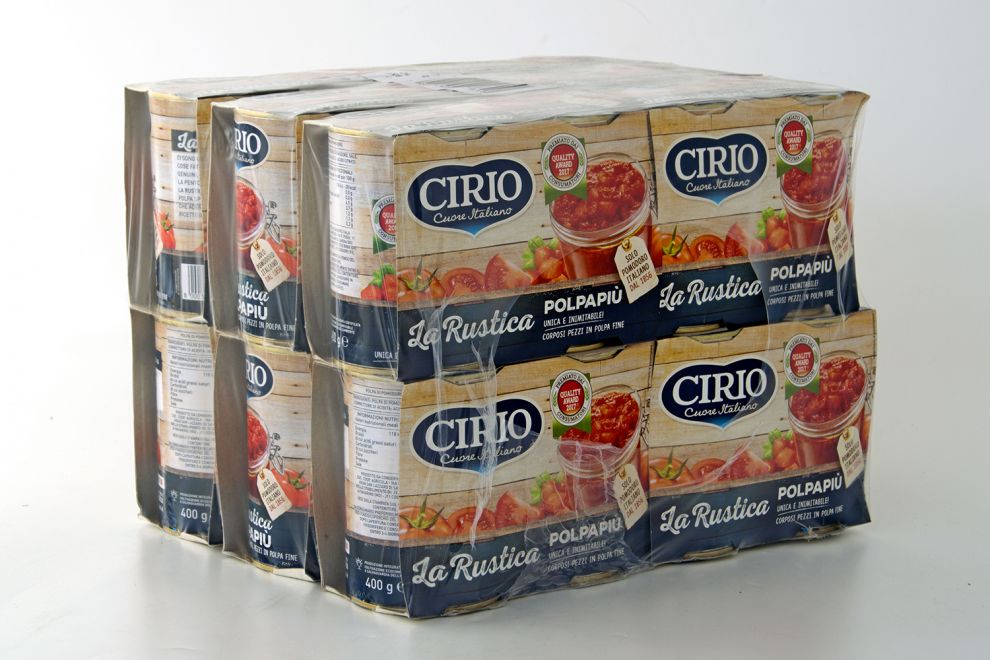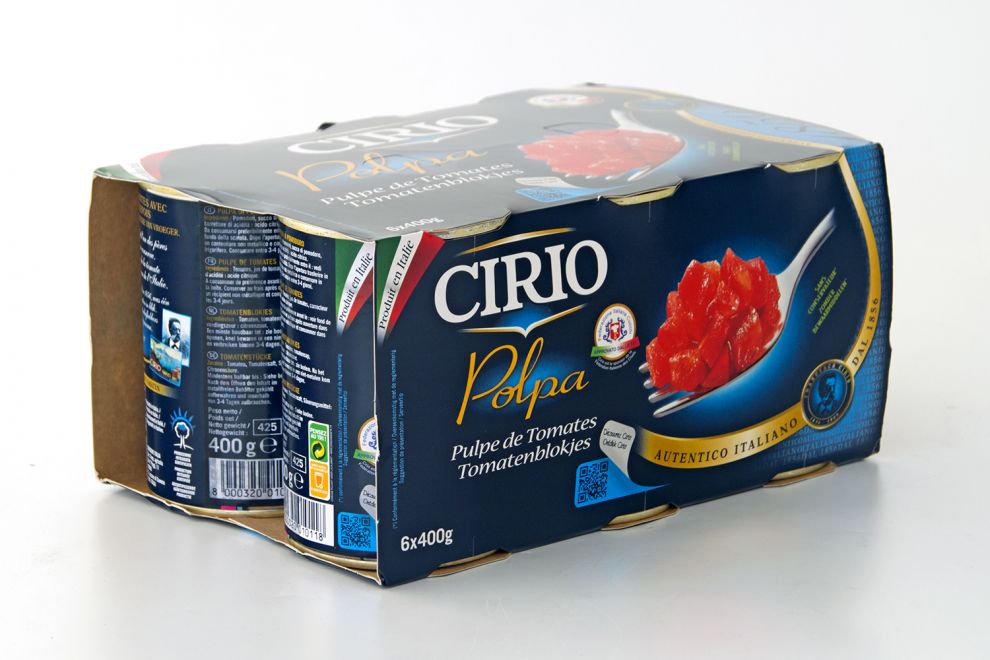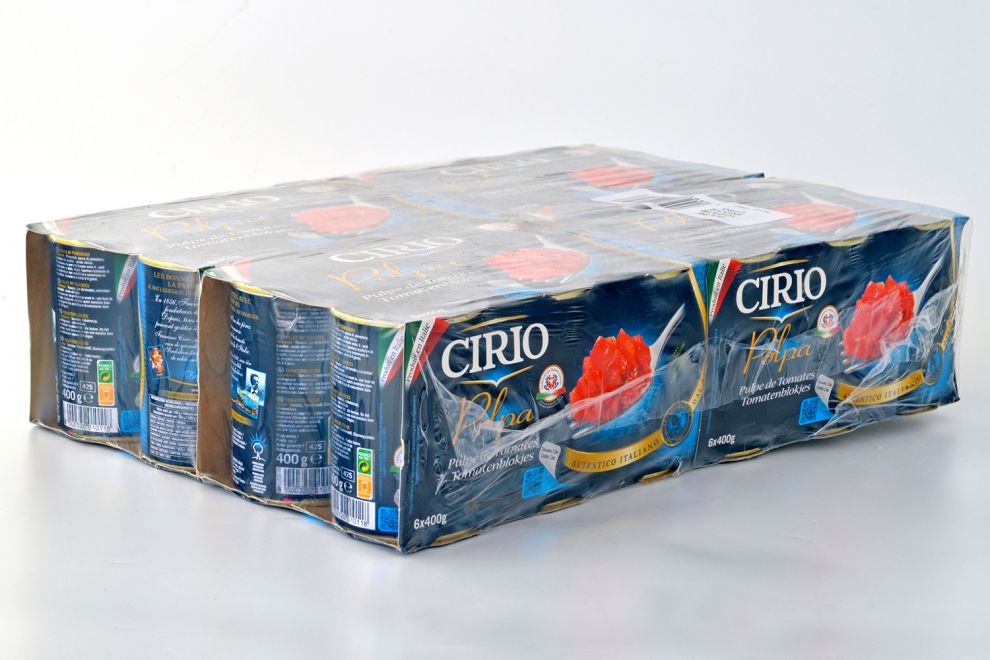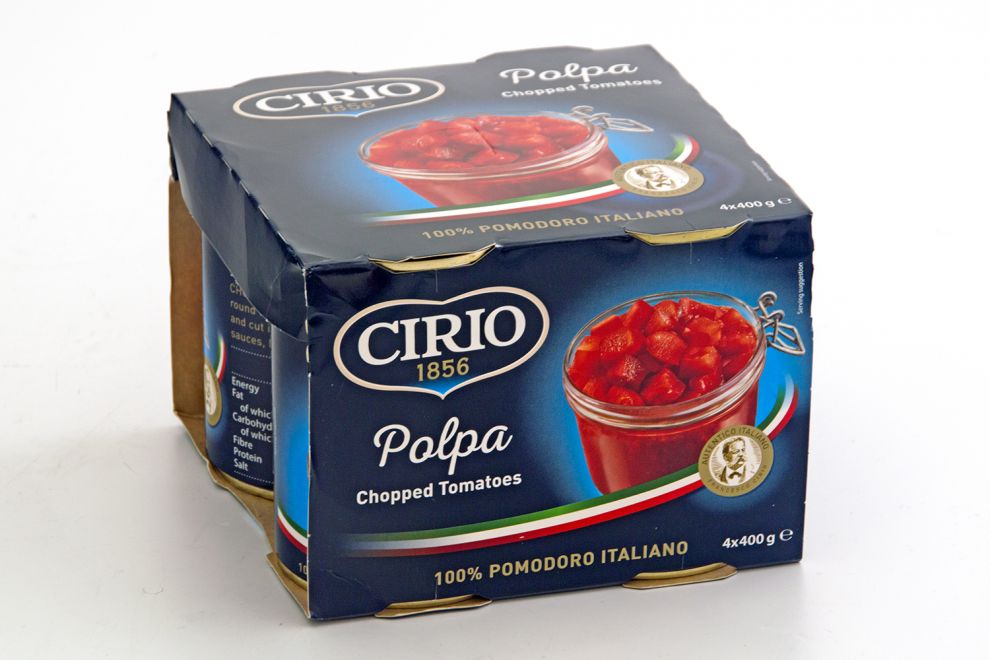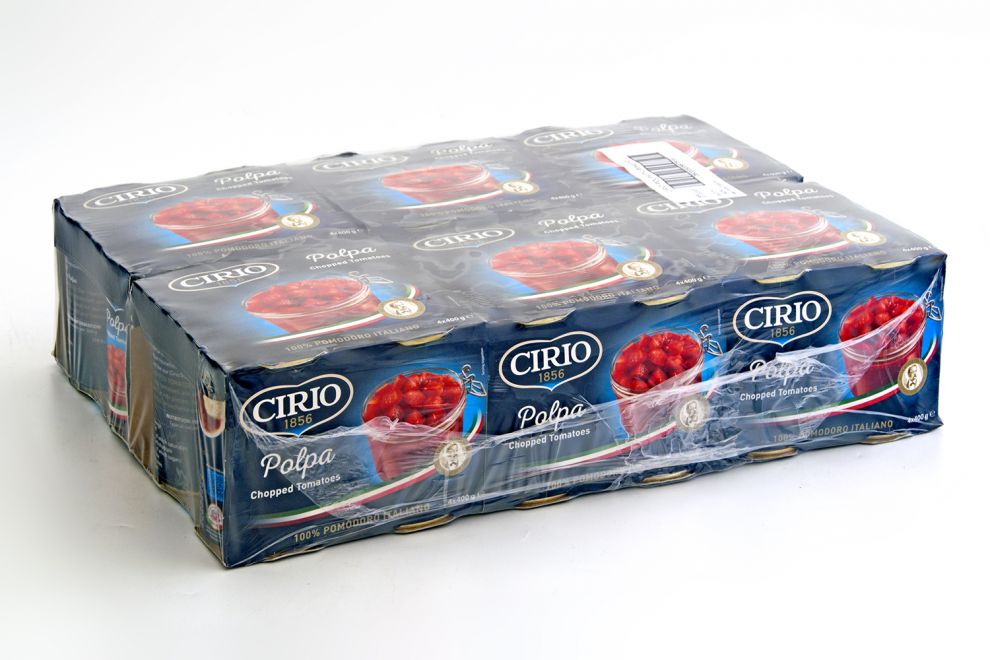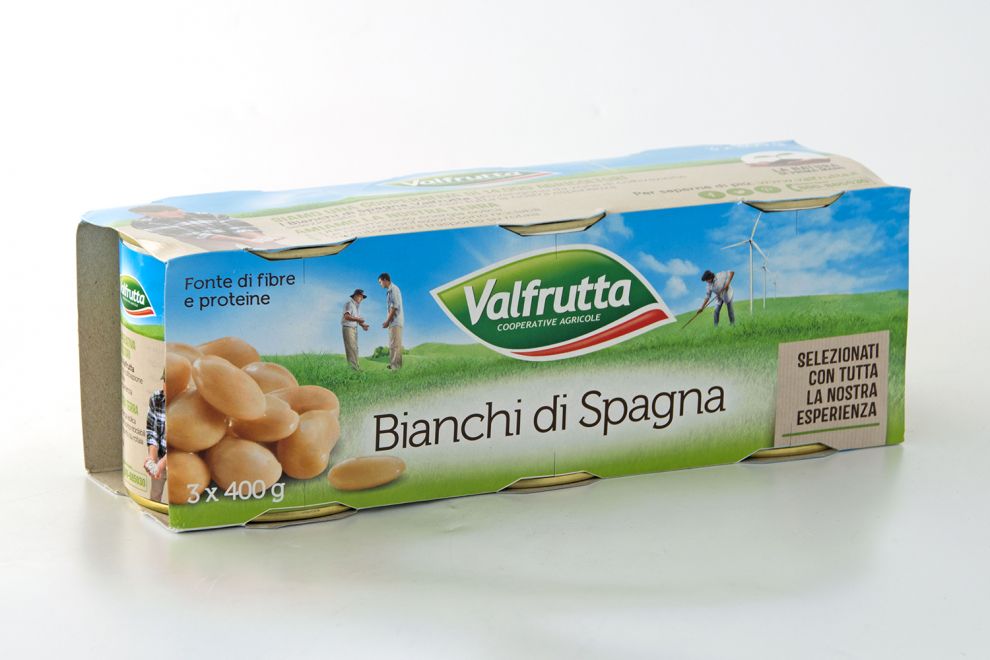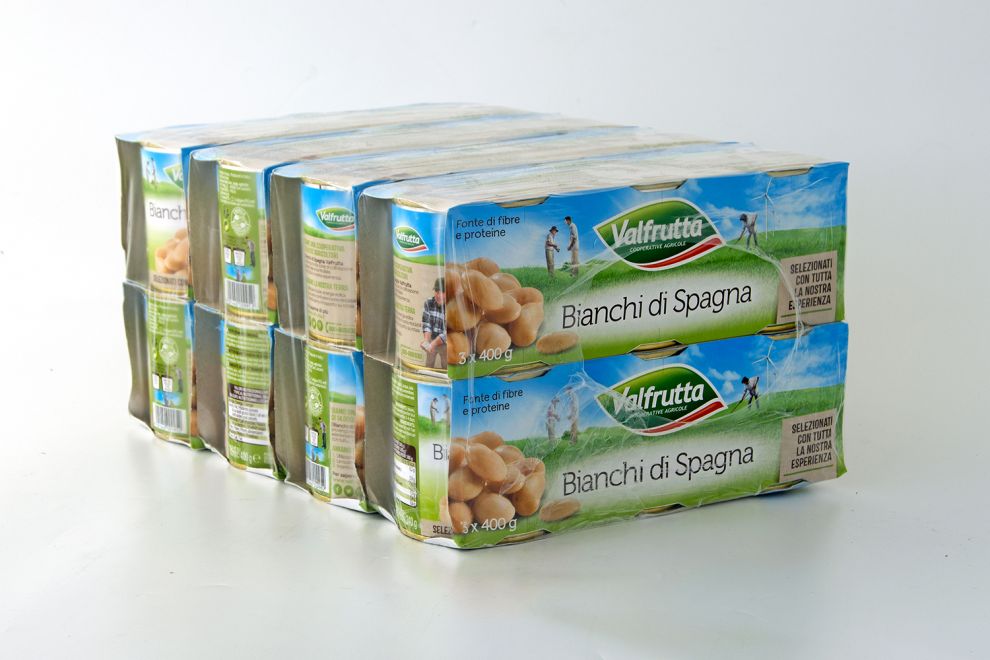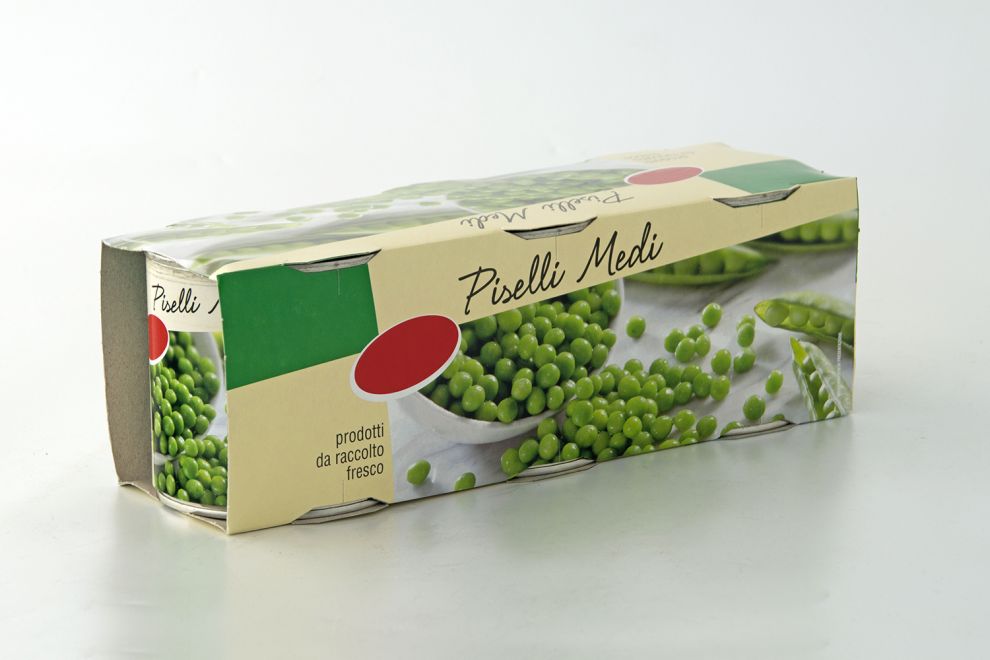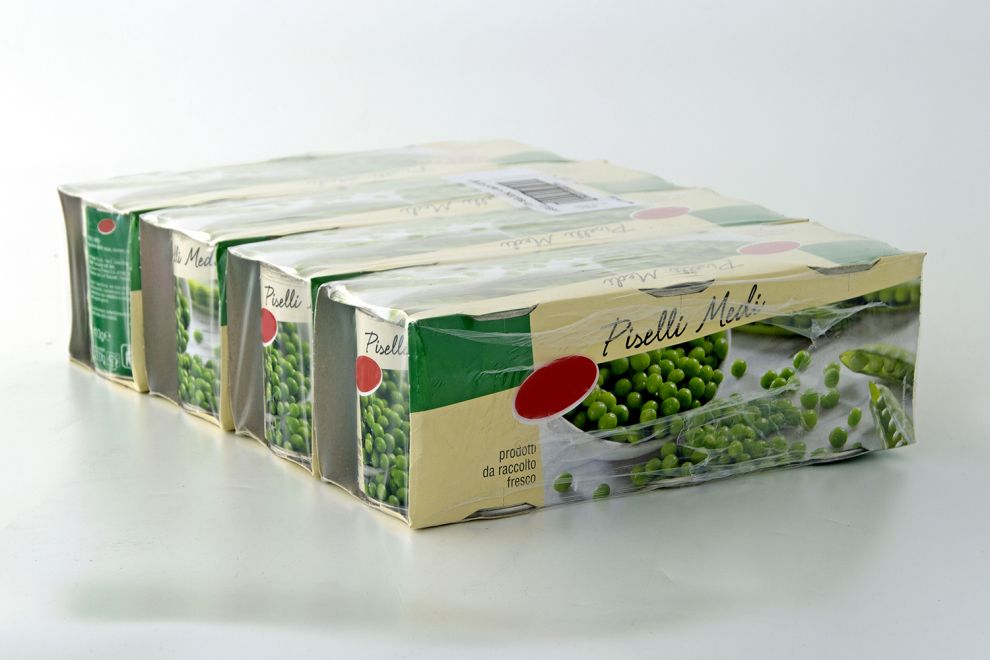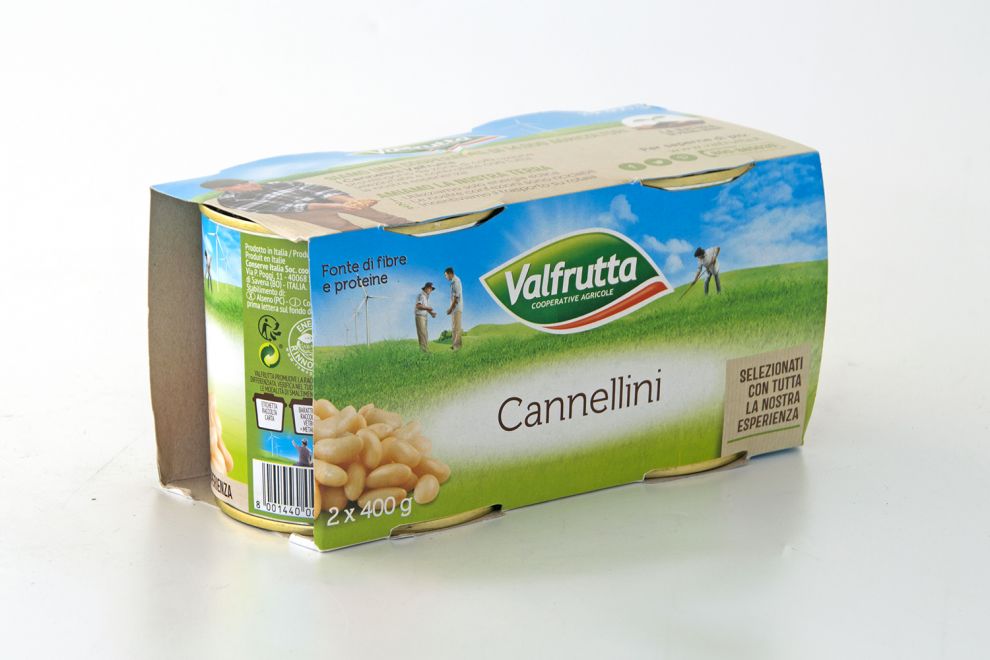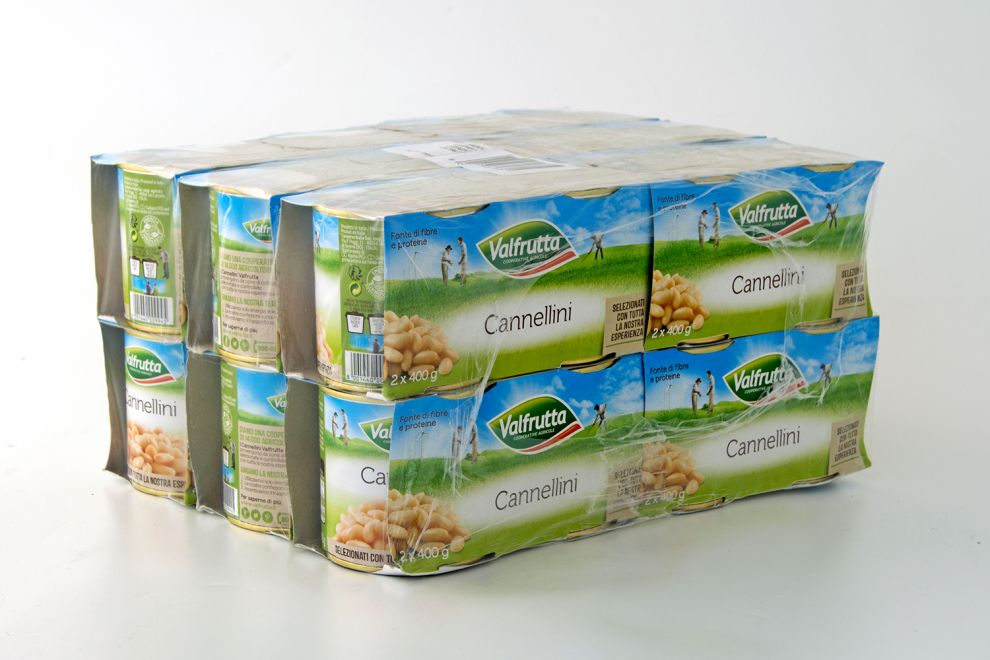 | | | |
| --- | --- | --- |
| 4x3x1/4 KG | 6x2x1/2 KG WITH TRAY | 4x6x1/2 KG |
| 2x4x3x1/4 KG | 2x4x3x1/2 KG | 6x4x1/2 KG |
| 2x3x4x1/4 KG | 4x3x1/2 KG | 2x4x3x1/2 KG LOW CAN |
| 2x6x2x1/4 KG | 8x3x1/2 KG | 4x3x1/2 KG LOW CAN |
| 2x6x2x210 G | 2x6x2x1/2 KG | 2x6x2x1/2 KG LOW CAN |
| 2x4x3x210 G | 6x2x1/2 KG | |
PLIOFILM CLUSTER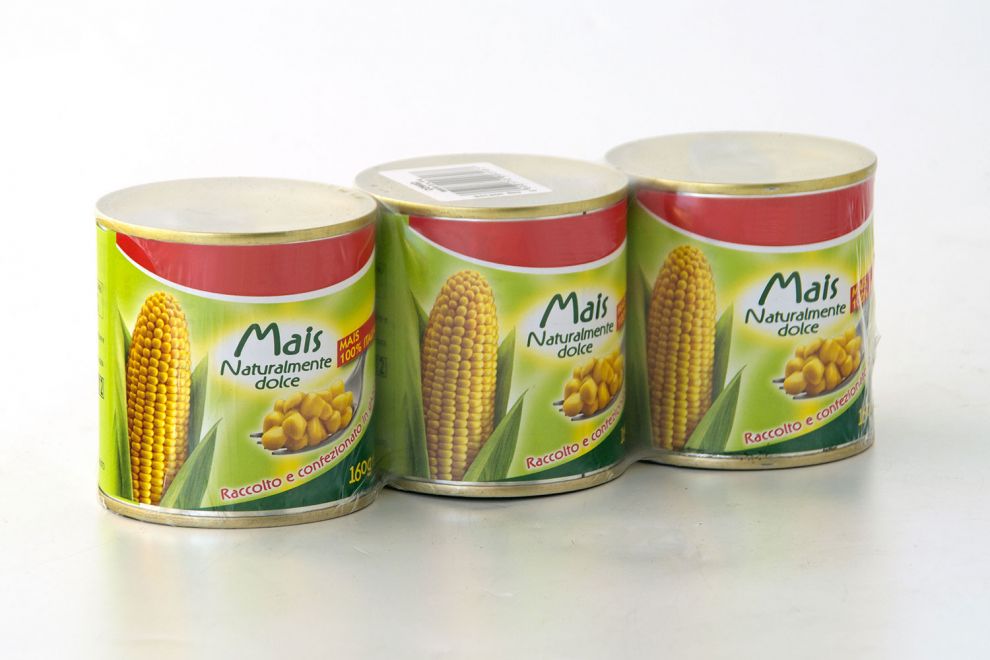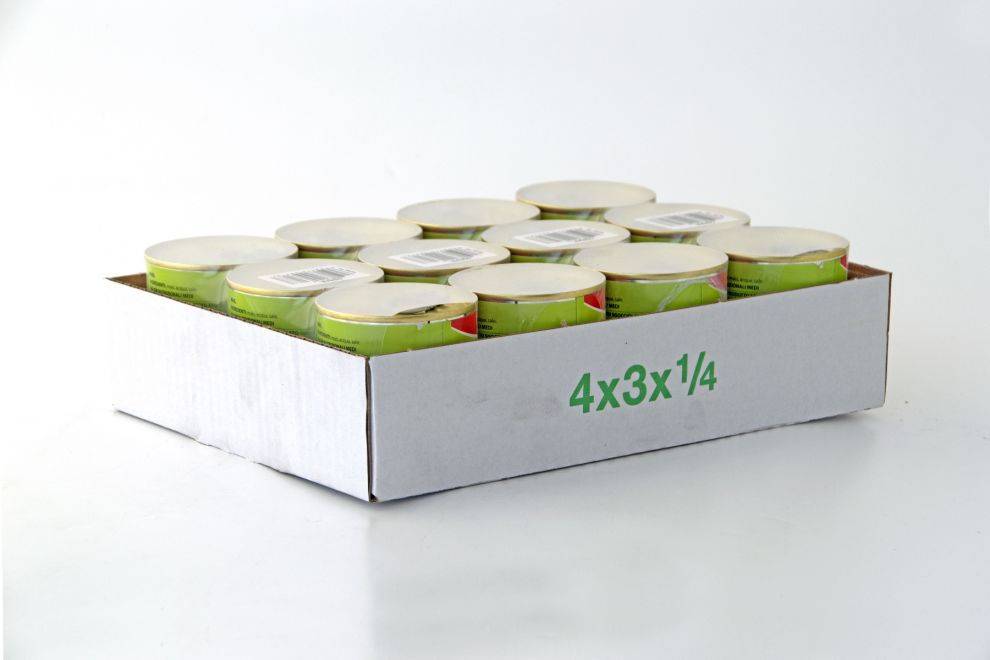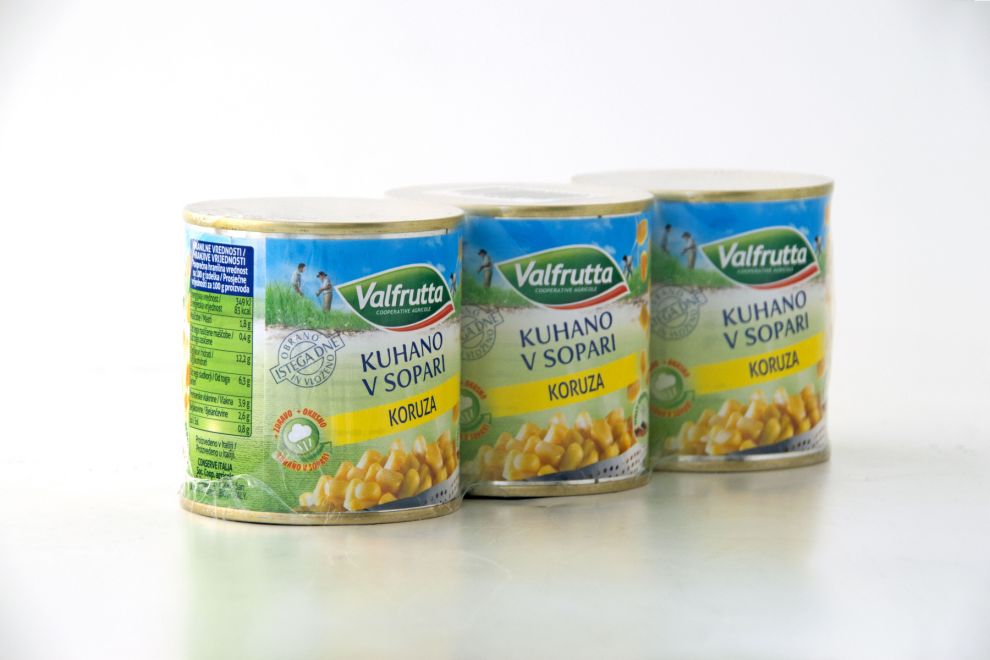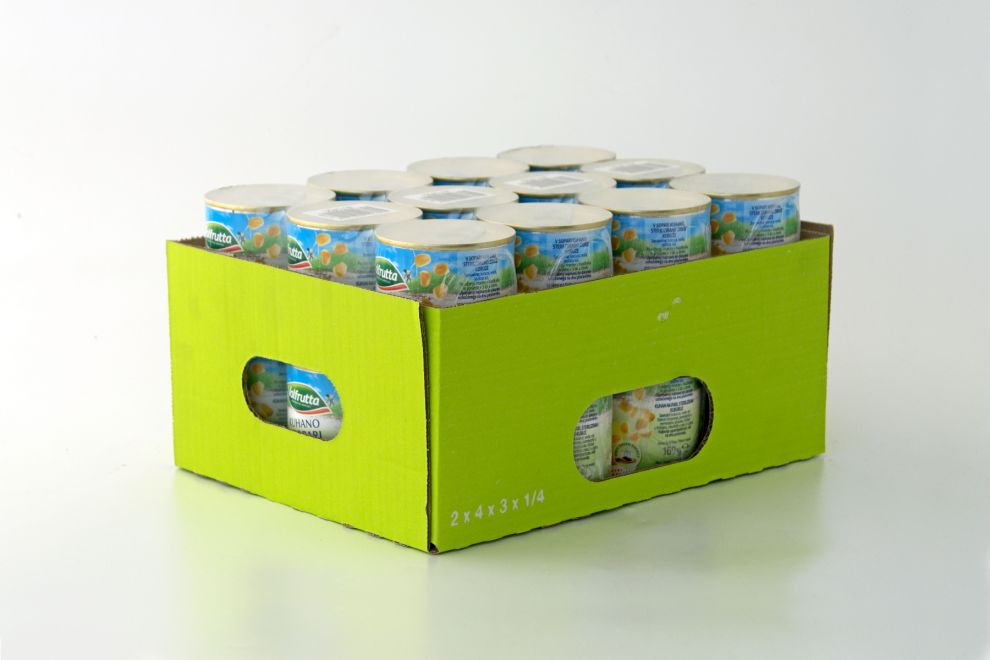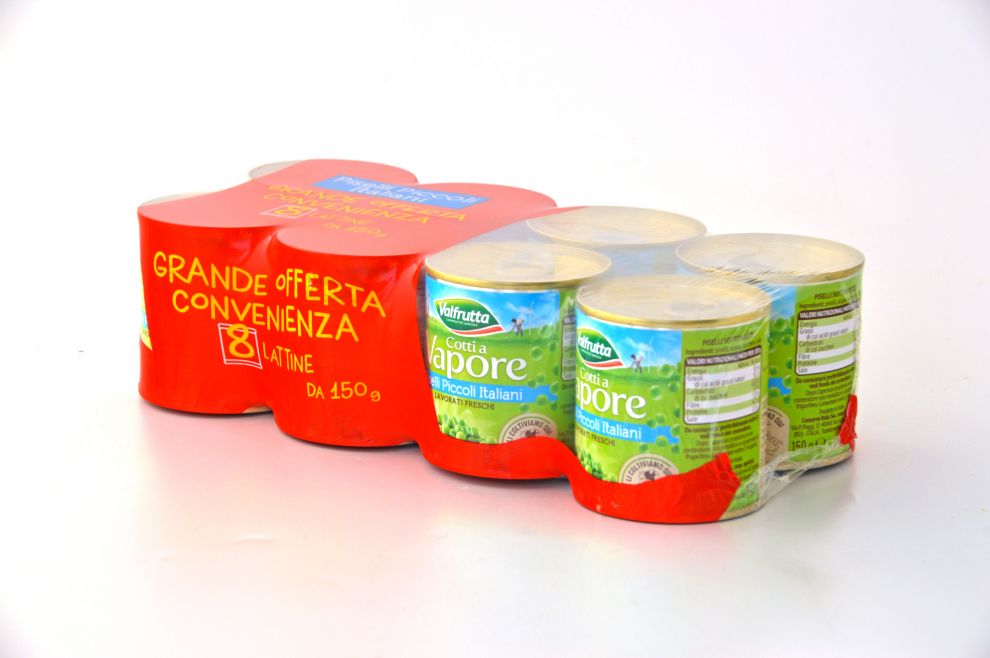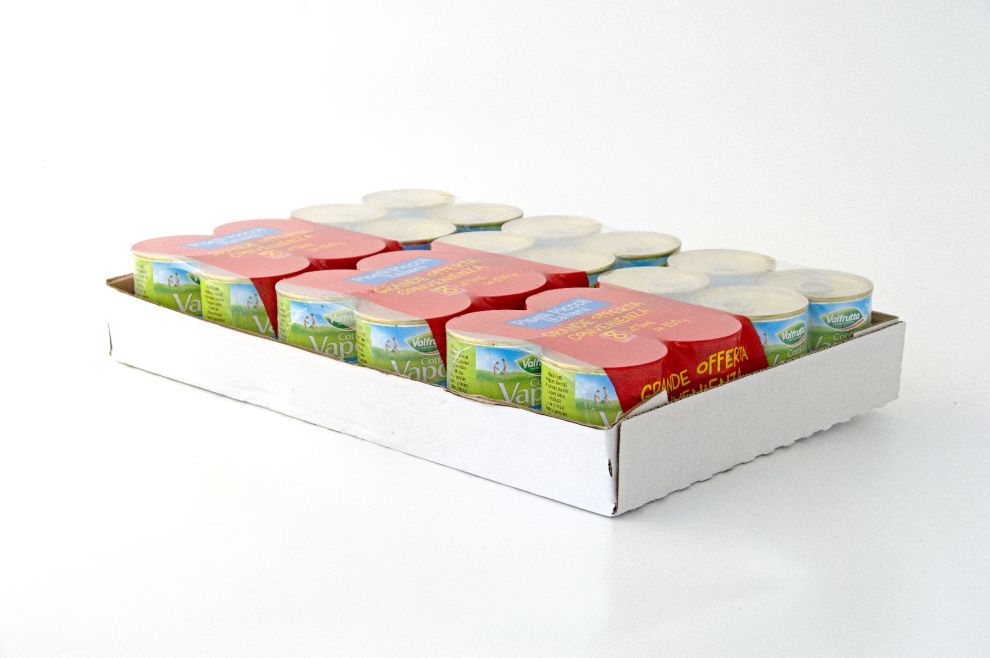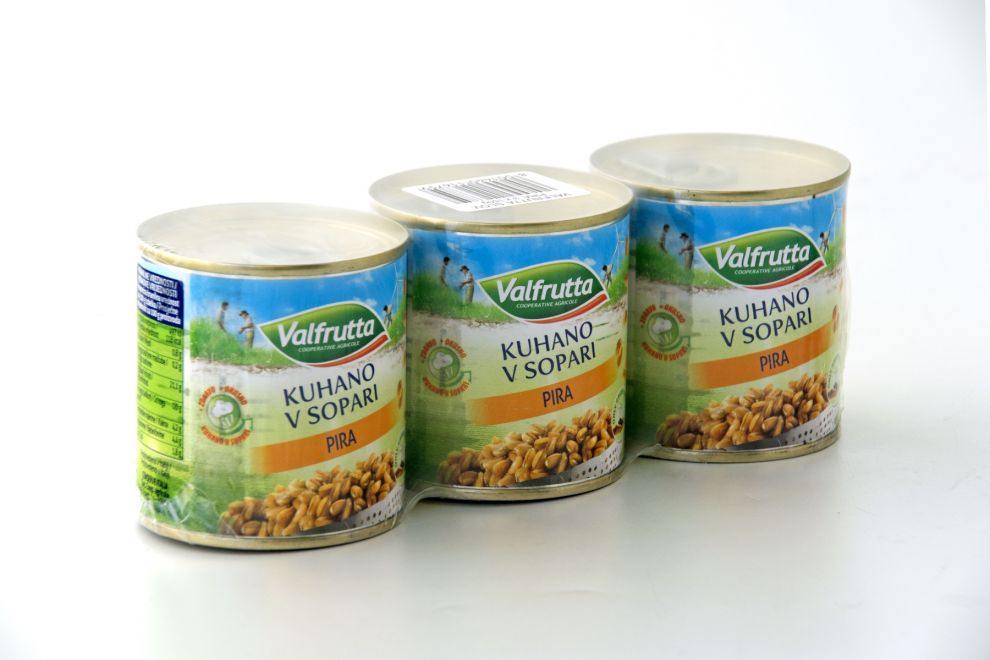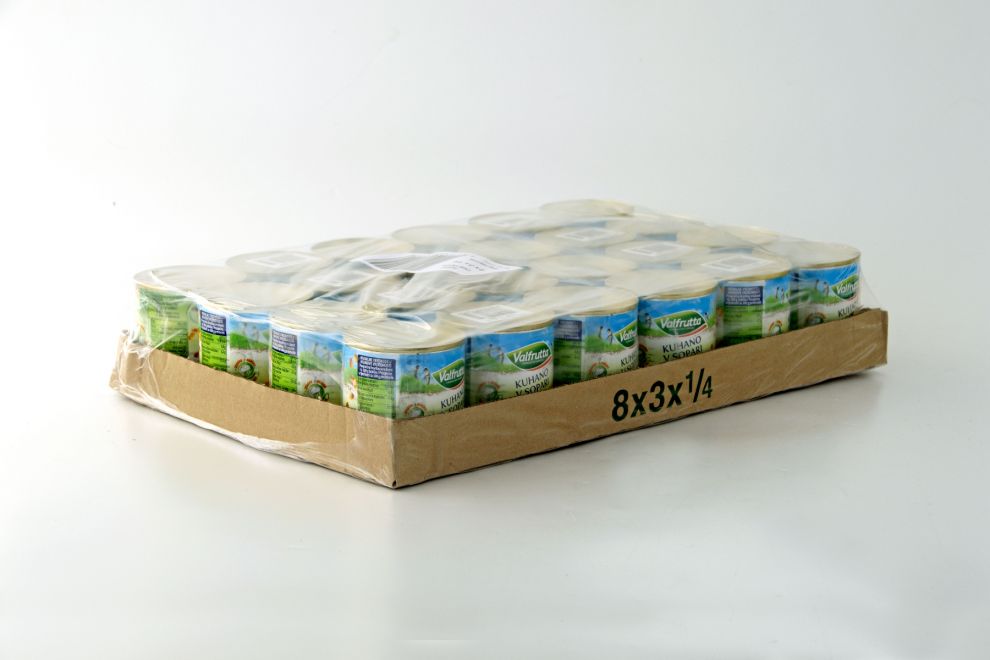 | | | |
| --- | --- | --- |
| 4x3x1/4 KG WITH OPEN TRAY | 3x8x1/4 KG WITH OPEN TRAY | 2x2x6x1/4 KG WITH OPEN TRAY |
| 2x4x3x1/4 KG WITH OPEN TRAY | 3x4x1/4 KG WITH OPEN TRAY | 8x3x1/4 WITH FILM TRAY |
| 8x3x1/4 KG WITH OPEN TRAY | 2x3x4x1/4 KG WITH OPEN TRAY | 4x3x1/4 WITH FILM TRAY |